You want it… and it's ALL here:
How To Instantly and Positively Enhance your Career
Get the entire "Career Booster" Package (valued at $969) at a special deep-discounted price.
A personal note from Michelle A. Riklan:
Greetings,
In such a challenging workforce climate, "career enhancement" means many different things: procuring that first job, keeping an existing position, returning to the workforce after a long hiatus, riding the waves of unemployment, starting an entrepreneurial venture…
As an internationally recognized, award winning resume writer and a member of several prestigious career and resume writing organizations, I have helped thousands of people reach their career goals – whatever that means to them.  This "Career Booster" Package is a compilation of the best of the best in career enhancement tools, motivation, resources, and inspiration.
You receive:
CUSTOMIZED Career Planning Insights Report (Retail value:  $249.00)
Your 25-30 page personalized report helps you make career decisions and plan your changes by clarifying job expectations, discovering reasons for any inner conflict, understanding stress experienced in your past or present jobs, and analyzing your perception of your "ideal job." In addition, it provides a list of occupations that most closely match your natural style.
This personal, custom assessment will help you:
– Identify your best role in the organization and capitalize on your particular value to it
– Learn information on behavior necessary for job success
– Find job titles most appropriate for your behavioral style
– Respond to everyday challenges in your specific work environment
101 Great Ways to Enhance Your Career (Retail Value: $19.99)
Complete Collection of 101 Insider Secrets That Show You How to Instantly and Positively Enhance Your Career
… shipped to your door
15 Fabulous Career Products: (Retail Value: $699.00+) (Informative E-books, comprehensive  coaching sessions, inspiring audio, and more!)
7 Steps to The Job You Want
Mastering the Job Interview
One on One Career Coaching Session
Check Your Resume Before You Send It
101+ Job Search Tips
21 Body Language Tips for Career Success
7 Secrets to Financial Freedom
MORE on the Art of Cultivating Professional  References
Flip on Your Success Switch! How to Start Creating a Successful Life
Success Tweets E-Book
Successful Business Strategies E-Book
The 10 Best Kept Secrets For Remembering Your Dreams
What Agreements Have YOU Made with Yourself?
From Impossible To Possible Is A Quest
Five Critical Mistakes You Are Making in Your Career
A quick peek:
7 Secrets to Financial Freedom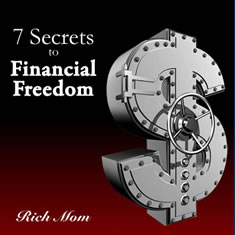 – Find your passion and relaunch your career
– Learn how to network effectively and secure your next position
– Identify and act upon opportunities for change
– Fuel your own success!
This inspiring audio gives you a wealth of knowledge that will help you get started on your journey to success.
These 7 Secrets will help you achieve Financial Freedom when you follow and take action on them.
Flip on Your Success Switch! How to Start Creating a Successful Life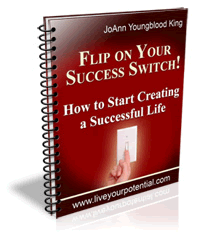 This informative E-book contains excellent tips and techniques to help you tap into the potential you have inside to be as successful as you want to be!
… and many more career enhancement products
Bonus item:  "How to find a Job in a Shrinking Job Market."
During this exclusive 60-minute telephone seminar, Michelle Riklan talks about finding a job in the worst economy we've seen in the last 60 years.
Act quickly! The first 5 to purchase also receive a resume critique by Michelle A. Riklan (A $75.00 value)
Purchase the entire "Career Booster" Package for $195.00