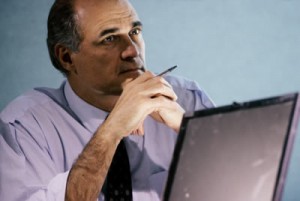 The times are changing. The unemployment rate for workers 50 and up is higher than it was in the last Great Recession.
While the unemployment rate is going down, albeit slowly, many older workers remain unemployed six months to a year, way longer than young employees with less work experience. It's as if older workers are past their "sell-by" date.
Unemployment is not the main problem though; it's just a part of the big picture. According to AARP, about 1.6 million unemployed workers over 55+ want to go back to work. That's a 67% increase since 2007.
These people want to go back to work for many reasons, to build their retirement funds, find a more meaningful job, pay debts, cover medical bills, or to just keep active and avoid boredom.
Bridge Jobs and the Time it takes to be Successful in a New Career
If you want to move into a new career, do it now. Because, "it takes at least 3 years to make a successful career change," says Kerry Hannon, national best-selling author of Great Jobs for Everyone 50 and resident job expert at AARP. So you need to start working on what you want to do at 55, if you want to get that new job by 58.
Alternatively, a bridge job can help you phase into retirement. You can work with your current employer on a part-time capacity or adapt a flexible schedule, until you're ready to retire.
Not sure what you want to do yet?
I've looked up the top job options for employees 50 and over.
Bookkeeper or Secretary
The typical bookkeeper is responsible for balancing accounts, creating financial reports, handle invoices and monitor a business's budget and bank accounts. A secretary's job description, however, varies from industry to industry, but you can expect the typical paper handling, scheduling, and admin support.
While not really an office job, a virtual assistant's work is somewhat similar to that of a secretary. The median pay according to Indeed.com is $35,000, however, virtual assistants work at home, and many of them have a flexible schedule. Their job description varies but it usually includes admin support, customer service, online errands (such as purchasing movie tickets or making dinner reservations), scheduling and virtually anything that could be done online.
Tutor
Median pay for this job is $52,000 while the highest pay tops at $73,000, according to Indeed.com. Private tutors have flexible schedules, most of them working around their student's class schedule. You can also join a school's tutoring center or apply at a private tutoring company.
Tutoring jobs could be seasonal, depending on what you teach. For instance, SAT tutors and college admission test tutors are usually in demand a few months before the respective tests. Science and Math tutors, however, are pretty much in demand the whole school year.
A technical degree, a master's degree or even a couple of education units will go a long way in bolstering your qualifications.
Instructor for Pilates and Yoga
Yes, you can get paid while keeping fit and having fun! Yoga and Pilates instructors guide group classes or individuals through 60- and 90-minute muscle stretching, deep breathing, exercise sessions. They guide participants through each pose, randomly making rounds to check participants for proper posture and breathing.
Aspiring instructors need to be physically fit, well versed in their chosen exercise, fully trained and most importantly, certified by an accredited institution.
Like the other jobs, instructors enjoy a flexible schedule. Unlike bookkeepers and secretaries, however, you won't be tied to your desk. Aside from teaching in gyms, you can also work in fitness camps or spas.
Technical Writer
Have you ever wondered who wrote the manual for your MacBook Air? A technical writer wrote that. They compile technical and complicated information, and then transform it into lay language even your grandpa can understand.
They're mostly responsible for writing product manuals and instruction guides, but their work isn't limited to that. Many tech writer jobs are in the Science, IT and Engineering industry but the job itself has applications in many fields. The typical writer works hourly or per project, but part-time and full-time positions are also available.
To score this job, you'll need good writing skills and the ability to distill complicated information into easy to understand concepts. A degree or working background in a technical subject also helps.
Do I really have to switch careers?
No, not really. You can find the same job in a different industry, if you're creative enough.
Here's an interesting story from Hannon:
Don Covington used to be a Navy pilot. When he retired, he could have worked for a defense contractor or even flown commercial jets. Instead, he went on to join the circus.
He's now working as the Company Manager for Big Apple Circus, a moving troupe of about 150. Yes, it sounds like a huge career jump. But really, he's just using the same leadership, management and organizational skills he learned working in the Navy. The circus is a different playing field, but Covington didn't need to learn extra skills to get that job.
You don't have to reinvent yourself. Try looking at your skills from a different angle – a different industry, a different position, a different location.