Riklan Resources has the perfect conference speaker to offer your audience innovative ideas and high-level career expertise for any and every organization.
Michelle Riklan – Conference Speaker
With over twenty-five years of experience in the career management and personal career marketing fields, Michelle Riklan's presentations are second to none! A professional speaker who will keep the audience glued to their seats with stories and hands-on advice and tools, Michelle addresses a variety of issues facing modern workers today such as job search trends, the modern resume, and LinkedIn development.
LinkedIn Expert & Career Professional: Real Advice For Real Workers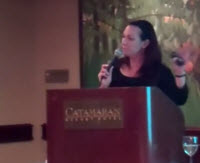 Michelle Riklan leaves the audience ready to create bigger and better careers with hands on advice and practical tools to use in the real working world. A LinkedIn expert with experience in recruitment, executive search, training, resume writing, and career coaching, Michelle's talks give real workers the inspiration they need to move forward in their careers.
Career Expert Talks: One of the Best Corporate Speakers
A standout in the world of corporate speakers, here are the topics career expert Michelle Riklan covers nationwide as an engaging and inspiring speaker.
Dressing for career success
Crafting an effective resume
Utilizing social media for a job search
Creating effective communication skills
Speaking about DiSC, a personality assessment to help your employees (and yourself) work more productively
Becoming an expert networker
Diving into various career subjects as an expert with 25 years of experience
And more!
Michelle draws her strategies from her experience as a certified and award winning Resume Writer, Recruiter, Trainer, and Career Coach and the results of many happy clients.  She is happy to create a personalized workshop or presentation based on your individual organization's needs.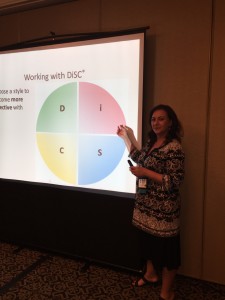 More Than A Resume Expert: List of Previous Happy Clients
Michelle Riklan goes beyond the typical resume expert and instead, is a one-stop Career services shop! She's spoken at the following organizations, leaving behind happy and engaged attendees that remembered Michelle's tools long after the presentation ended:
Department of Labor
American Society of Association Executives
Club Managers' Association of America
Career Directors International
Career Thought Leaders
Lehigh University
American Counseling Association
American Society of Training and Development
Association of Talent Development
National Career Summit
New York Public Libray
National Resume Writers Association
Clearview Cinemas
Health Net Insurance
LifeStar Emergency Services
Jewish Family Services
American Psychological Association
Contact us today to have Michelle deliver time-tested and modern-day relevant career marketing advice and strategies to awe and motivate any audience!