It's not designed to be the most productive day of the year work-wise – but the implications of 'Take Our Daughters and Sons to Work Day' go beyond the day. It could shape a child's future career, or even a life.
The purpose of 'Take Our Daughters and Sons to Work Day' is to expose kids to what their parent, relative, or a mentor in their lives does for work. It shows them the value of a good education and helps them discover the bright possibilities available for their future.
In 2017, 'Take Our Daughters and Sons to Work Day' marks its 24th anniversary on Thursday, April 27.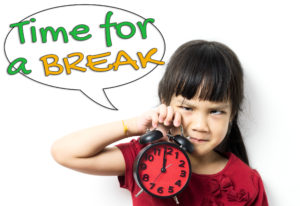 Whether you run a small business or work in an office or from home, consider looking into whether your workplace takes part, and whether you will involve your school-aged children. If you do take part, here are some do's and don'ts to help the day go smoothly.
Don't expect to get your usual amount of work done
Your focus will be on your kids, so don't schedule a day full of meetings and phone conference calls. Try to have more interesting activities for your kids to witness. Don't expect your kids to stay focused all day. Research shows that kids can only pay attention for double their age in minutes. Plan your schedule for the day accordingly.
Do relax and don't overthink it
Don't worry too much about planning or impressing your kids. Don't get stressed out planning. The kids will likely get so impressed seeing what you do that anything will be new and exciting to them.
Do have a backup plan
Bring snacks or a movie for those times when you actually need to get some work done. There will be meetings that you can't reschedule, and things that will come up. Bring something for them that will help you find at least 60 minutes of quiet.
Do consider switching kids with a colleague for a few hours
This will allow your child to shadow a few different people over the course of the day. It will also allow someone else's children to see what you do. It's a win-win for all involved.
Do allow your kids to experience the day in their own way
Allow your children to form their own opinions about what you do. Don't worry about selling your job to them. Relax, and enjoy the day, let them ask questions and ask them what they think.
Do try to have a souvenir for them to take back to school to show their peers and teachers
Do you manufacture something? Is there are a pamphlet of your workplace?  Can you take a photo of your kids in action in the workplace? They will love having something tangible to share with their friends the next day.