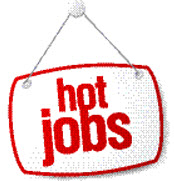 Time flies fast doesn't it? Half of the year is gone!
Where are you in your career? Happily employed? Just got out of college? Looking for another job?
The year 2015 marks the time when the majority of post World War II baby boomers will turn 60, which means many of them will retire or move to other careers. What does that mean for the rest of us? More positions will open up, especially in the healthcare sector.
Wherever you are in your professional life, this list can help you choose the path to follow. Here are the top in-demand jobs for 2015 and 2016, according to the Bureau of Labor Statistics (BLS):
Personal Care Assistants- Usually employed in nursing homes, assisted living facilities and private households.
Physician General or Surgeon- Physicians top the list of highest earning professionals in the health sector, earning an average of $90 per hour or about $187,000 per year. Those with a specialty, such as anesthesiologists or gynecologists earn much more.
Physician Assistants- Don't have time to complete medical school? This job is right up your alley. You'll only need two years to complete physician assistant programs then you'll be eligible to take the national license exam. Hospitals and small clinics in inner city areas often employ Physician assistants to augment the shortage of doctors and save money as well.
Environmental Science Technicians- Educational requirements vary from company to company, but many require at least 2 years' experience and a bachelor's degree in chemistry, forensic science or biology. Demand for professionals in this field rises as many corporations are becoming more environment conscious.
Orthodontists and General Dentists- Median earning is $165,000 annually or $80 per hour and the demand for dentists is expected to grow by 16% over the next 10 years. It would take you 8 or more years to be a fully licensed dental practitioner, plus you'll need to pass written and practical exams required by your state.
Computer Engineers- The demand for software and systems engineers is expected to rise by 28.2 percent in the next few years. The basic requirement is a bachelor's degree in computer engineering or equivalent, but continuous education is expected for candidates to keep par with the latest advancements in the industry.

This list is just a partial representation of the hottest jobs next year. If a career in these fields isn't to your liking, there are many options available, such as:
Physical Therapists (PT)
Psychologists and mental health professionals
Registered Nurses

As you can see most of these jobs are in the health or IT sector, as these are the fastest growing industries in the coming year. While the required education and work experience in these jobs vary, it's safe to say that an associates degree or higher is the minimum requirement for these jobs.