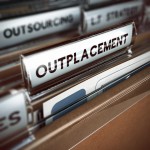 As of August 2014, about 119 CEOs announced their resignation, the highest recorded number since 2008, according to an article published in Chief Executive Magazine. Executives know that figuring out the next phase of their career isn't as simple as submitting a resume. Transitioning from one C-level job to another, after all, requires a lot of upfront work.
Business owners, ex-CFOs, -CEOs, and other senior executives are like family. They helped build the business together. But like all good things, your professional relationship has come to an end. To them, the most important thing is landing a new job but for the business owner, a smooth transition to the next executive is just as important.
Outplacement Tailored for Executives
Executive outplacement packages are created based on the unique challenges this demographic face. CEO and executive level positions are far and few between. Most of these positions aren't even advertised. That places a premium on research and networking for displaced executives.
Of course, the exact process differs from one provider to another but in general, this is what the team can expect.
The Basic Framework of Executive Outplacement Packages
You'll talk to a representative from the outplacement firm to gauge your experience, skills, and interests. They'll also ask about your goals, mainly whether you're interested in pursuing another job or starting a business.
The outplacement firm's representative will draft your profile, and pick three to five coaches with experience relevant to your background and goals.
You'll talk to these short-listed coaches about 15-30 minutes each to choose the one you'll work with for the duration of the program.
Your selected coach will ask a series of questions and perform what is called a client assessment to get more details about your background, goals, and interests. This will help the coach formulate a comprehensive campaign to help you transition into the next phase of your career.
The coach will present the strategy created for your transition to you, and you'll meet the support team that will help you with the different parts of this campaign. Support services vary from one firm to another, but in general this includes:

Networking coach
Resume writer
Online reputation manager
Career coach for interviews and executive compensation negotiation

You'll have an interview with the resume writer so they can draft multiple versions of your resume and cover letter, each tailored to the industry and company you're targeting.
The online reputation manager will ensure embargoed news of your departure doesn't leak out, and will manage your LinkedIn account to alert you of good networking opportunities, as well as jobs that meet your criteria.
Marketing materials, like your resume and online profiles, will go through multiple drafts before being sent out or published.
You'll get one-on-one counseling on different aspects of the executive job search, such as networking and interviewing.
If there are no vacancies in your current industry, a researcher will look for vacancies with similar positions in a different industry.
Business start-up lessons and retirement coaching are also included in the package.
As your job-search campaign is in progress, you'll also spend time evaluating compensation packages.
Each executive position is unique, even among people with similar job titles. Because of that, outplacement packages for executives are more personalized, require more contact-hours with coaches, and generally have no group-coaching or counseling sessions. The extra time and attention to personalization creates a less stressful transition for the entire team.