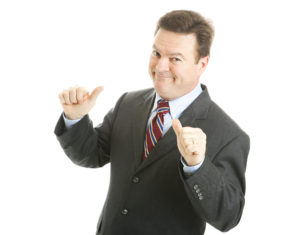 A young executive I met recently mentioned that she never had to look for a job. From the time that she got her MBA, she moved from job to job through contacts, and as her career progressed, she was recruited by head hunters hired by companies. She has never written a resume because she never needed one before—until now.
With a recent move, she left her old job and is looking for a new job. Never having had to look for a job before, she didn't really know where to start.
This woman is not alone. Many executives and CEOs are in the same boat.
Because they are looking for a position that's a good fit, they may be out of  work for a year or more. It's not usual for executives to be between jobs for nine to 12 months. At the same time, this makes it tougher for executives and high-ranking C-suite officials who've been unemployed for any period of time, because they will be competing with employed professionals.
So how do executives get started with the job search?
Here's how you can find your next executive job, with zero job-hunting experience:
Simplify Your Resume and Marketing Materials
Evaluate your resume, cover letter, and thank you notes. Consult a professional resume writer if you haven't had your resume critiqued in years.
Make sure your personal email address is professional, with your complete first and last name. What's the point? This is so the decision makers and executive recruiters can find your documents easily.
Track Progress
Check in every few months and be honest with yourself about how your search is going.
What can be improved?
Does your resume some tweaking to reflect the position you're targeting? Are you getting called in for first and second interviews? Have you had any job offers yet?
Keep Yourself Professionally Active
Even if you've been unemployed for a few months, keep active with volunteer work or contract work, consulting, or school. It's not good to remain stagnant, as most employers categorize job seekers who've been unemployed for a while as poor candidates.
Keeping yourself professionally active shows that you're eager, employable, and current. As a bonus, it eases the pressure of accepting the first job offer you receive.
Brag a Little
Don't be afraid of blowing your own horn a little bit. If you have received job offers and have had to decline, you can let the interviewer know. People like candidates who are in demand.
Remain honest in explaining why you declined their offer. Don't be too nit picky regarding the salary proposal. You don't want to give them the impression that you're hard to work with.
Don't be desperate
Don't let others see that you are anxious for any job. This will make the recruiter wonder what's wrong with you.
Widen your Location Requirements
Open up your mind to travel, or relocation. Telecommuting makes it easier than ever to find the perfect job, because really, nothing is out of reach. It's the easiest way to multiply the opportunities available to you.
These tips will get you started on your search. Don't forget to focus on networking through people you know – a warm door is much easier to get through than a cold one.