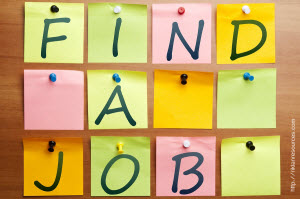 How long does it take to get a new job? A week or two, maybe? This thinking is the reason why so many job applicants don't start preparing for the job search long before they actually need to.
The usual job search – from finding job ads and sending a resume, up to the job offer – can take 90 to 180 days! Sometimes it can take more time, depending on the position and the industry.
Some months are better for job hunting than others, too. For instance, summer and holidays are the slowest times of the year for hiring.
It's already September, roughly 3 months before Thanksgiving, one of the slow times for hiring, so it's best to get a move on before it's too late to submit your applications!
Why Prepare Early?
Surely, it won't take as long as you say it will…
Aside from the 90-180 day guideline by A. Coleman Jr., author of Secrets to Success: The Definite Career Development Guide for New and First Generation Professionals; starting with the job search now gives you plenty of opportunities. If you put off your search until November or December, you may not see as much job opportunities because most companies have maxed out their budgets!
Aside from that, companies are also busy wrapping up projects and preparing for next year, so they don't pay much attention to applicants.
Starting early will also give you ample time to prepare the materials you will need for the search and application process.
What materials?
I already have my resume and cover letter, isn't that all I need?
No. You're going to need a lot more than that if you want to make it to the top of the pile! Here's a list:
A list of the companies and positions you're targeting. Google and LinkedIn are your best friends for this task.
Names of recruiters, hiring managers and employees of your target company worth reaching out to. They say it's not what you know, it's who you know; so why be content to submit your resume, when you can reach out to these people and get an edge over others?
You need to get a subscription to job portals where people in your chosen industry usually post jobs. You can also set up an alert via Google, so that you get an email alert every time a job post with your chosen keywords is posted.
Professional but totally kick-ass cover letter and a killer resume.
A collection of achievements in previous jobs, especially details on projects you led, targets hit or surpassed, and awards given to you.
Stellar recommendations from previous employers and colleagues.
Now this may all look overwhelming to you, and that's why you need a professional resume writer to help you consolidate all this information into a well-branded representation of your career. Say you have five, or maybe twenty, years of experience. Do you think it's enough to list all your previous employments, job descriptions and achievements into a 5-page resume?
No.
That's a big injustice to your professional experience! A professional resume writer can help you create a strong resume that tells the story of your career and highlights your talents and potential contributions to your prospective employer. A simple bullet-style resume can't do that.